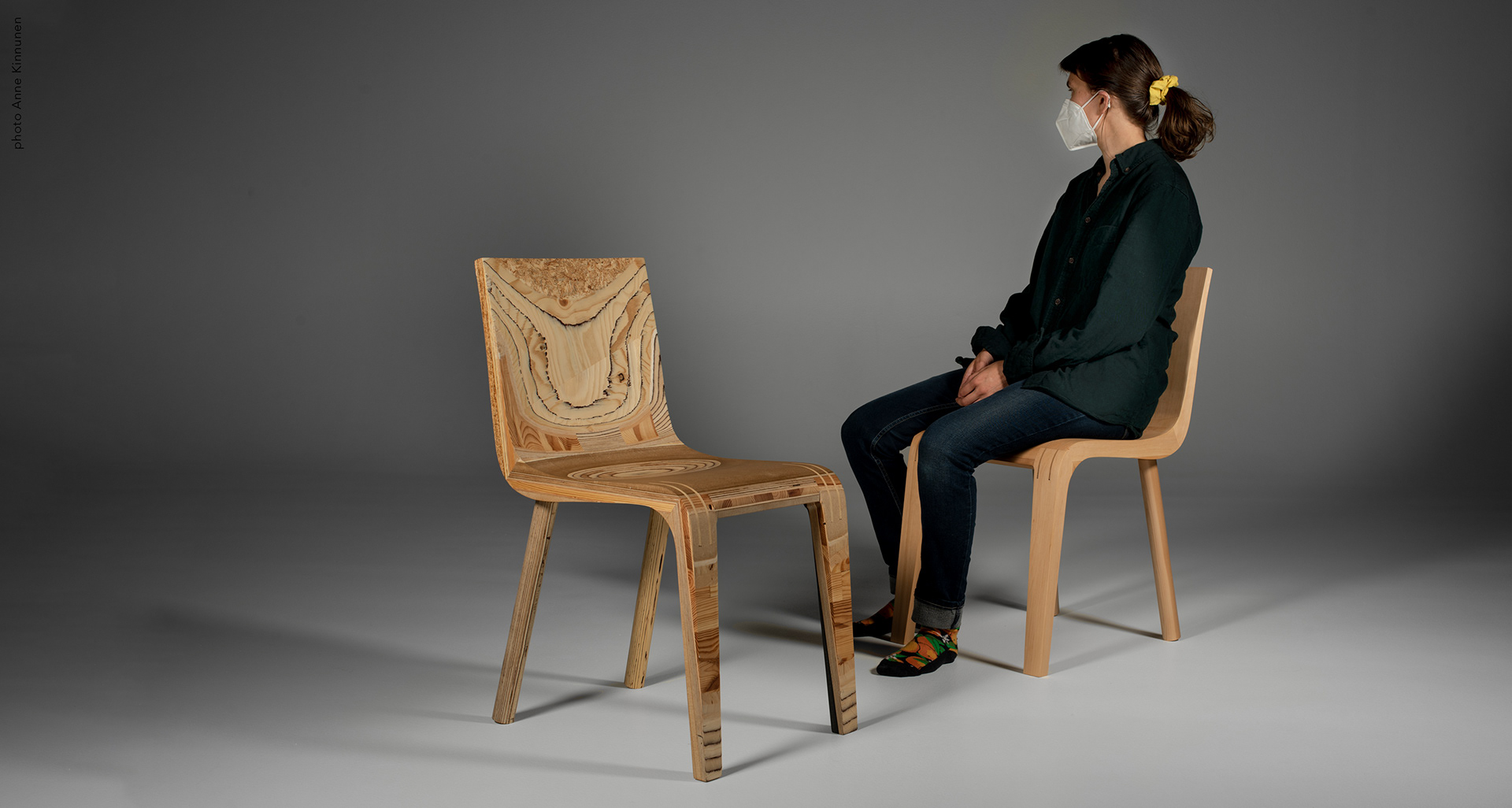 The wood: Two Chairs
   What is waste and what is material?
The chair of black alder and rowan is made of two local tree species out of circa 30 native to Finland. The Recycled chair utilizes material only found from the dustbins of the wood workshops. The material is processed removing any possible parts containing metal, glued and formed with NC-machinery. In 2019 the humankind produced 13 000 kg of waste per person. Nontheless, the life cycle thinking of a material is starting to change from linear to cyclic, cascading.